ODYSSEY – English language camp in Greece
(Ages 11-17)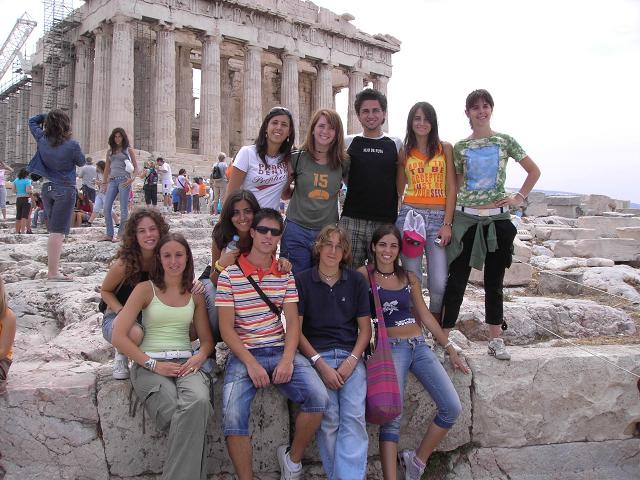 The camp was founded in 2003. Since then students from all around the world choose the summer camp ODYSSEY due to its good reputation, effective English study programme, which includes numerous entertainment events and excursions, thus making the time spent at the camp unforgettable.
Greece, Porto Heli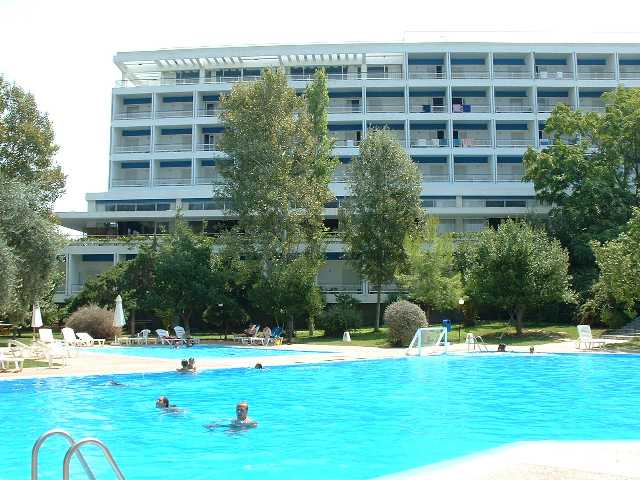 Greece is one of Europe's most alluring destinations. It is the birthplace of mythology and modern civilization, where every piece of stone has its history and legend. Where on earth you will find a combination of beautiful nature, crystal clear sea, significant antique monuments and excellent opportunity to relax on the beach? The summer camp ODYSSEY is located 175km from Athens, in a beautiful and peaceful seaside village Porto Heli. It is in Argolid area in the East of Peloponese, which is one of the most picturesque places in Greece. Porto Heli is situated in a vast bay, providing one of the safest natural harbours in Europe, it is a paradise for water sports enthusiasts. Porto Heli is also a favourite destination among wealthy Athenians.
The camp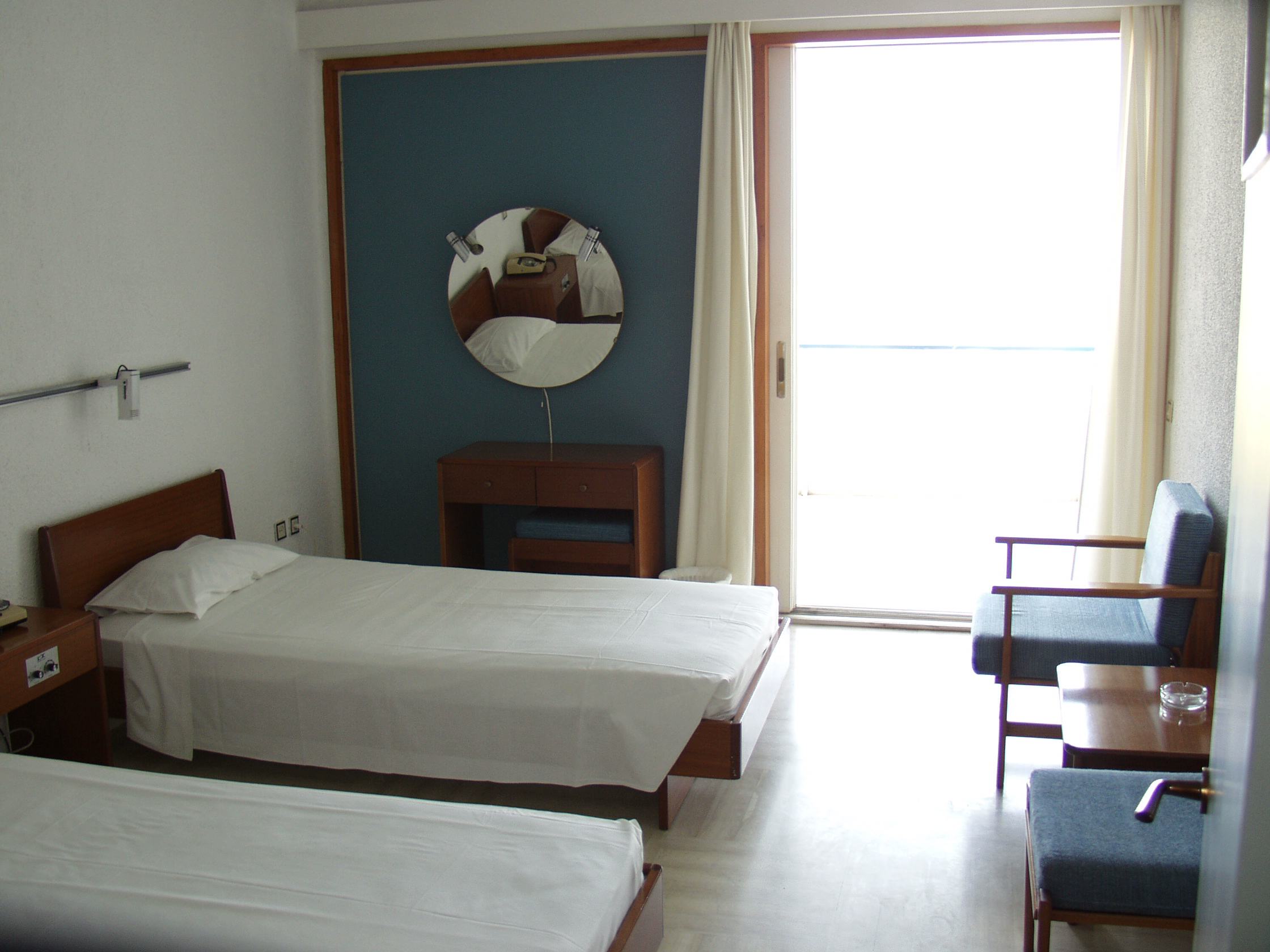 The camp is hosted in Cosmos Club, situated in the heart of the tourist area of Porto Heli. Only a few minutes walk from the beach, shops, cafes and restaurants! Cosmos Club Hotel is built on 40 acres of gardens and forest that reach the sea and consists of large gardens, 2 swimming pools, private beach, 2 tennis courts, basketball and volleyball courts, football pitch, children's playground, mini golf, table tennis, large TV room, disco, restaurant, pool BBQ, Café, Shop.
Accommodation
Students will be accommodated in spacious en-suite, air conditioned 3 bedded rooms with sea or city-view balconies.
Study programme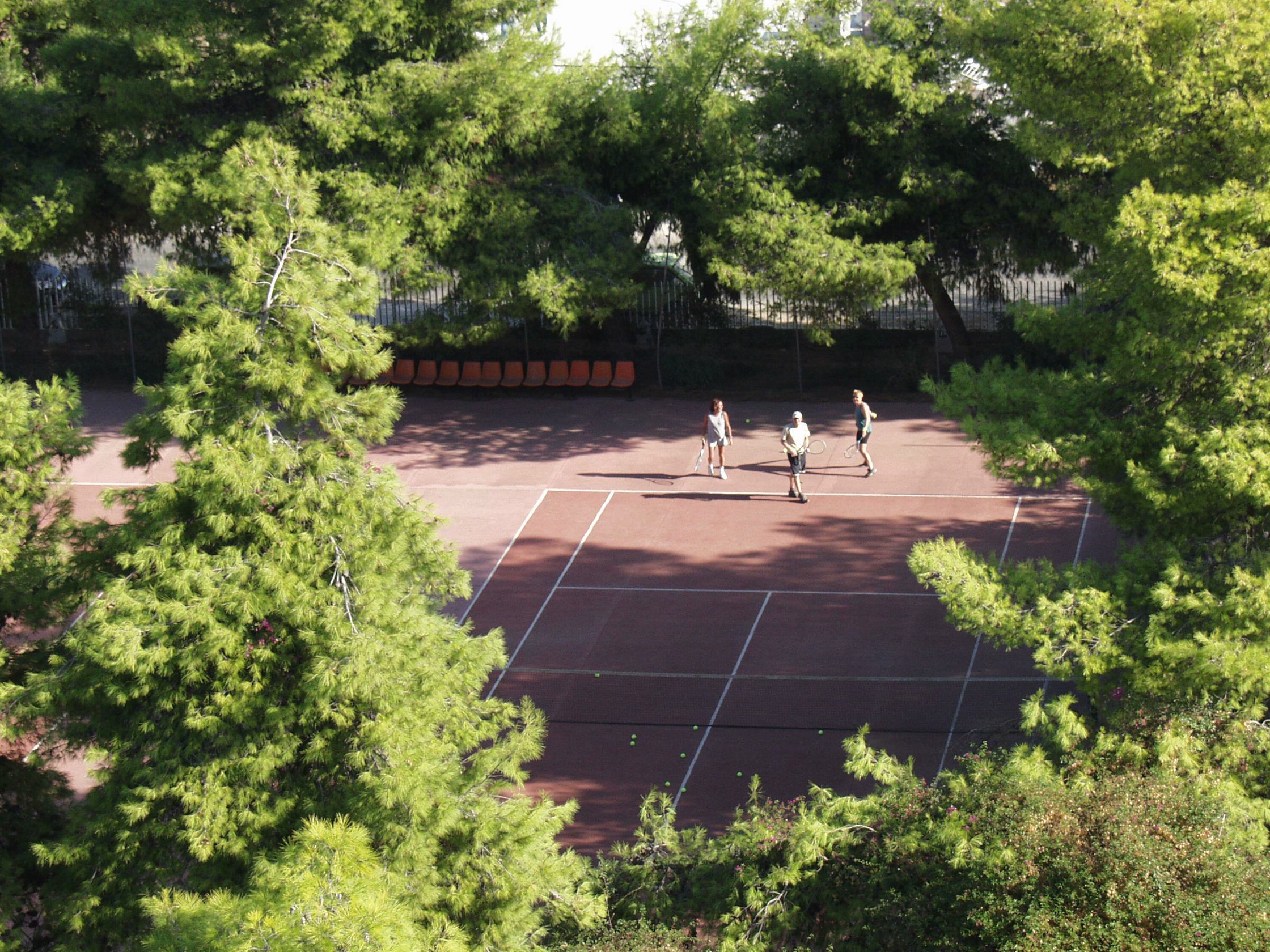 Studies are held in multinational environment and the programme consists of 15 lessons per week +5 communicative lessons outside the class. Additionally students can attend 5 optional seminars on the history of Greece and mythology. Upon arriving to the camp, students pass a placement test in order to assess the students' communicative ability and their general language skills. The school offers classes from beginners up to advanced levels.
Teachers & Activity Staff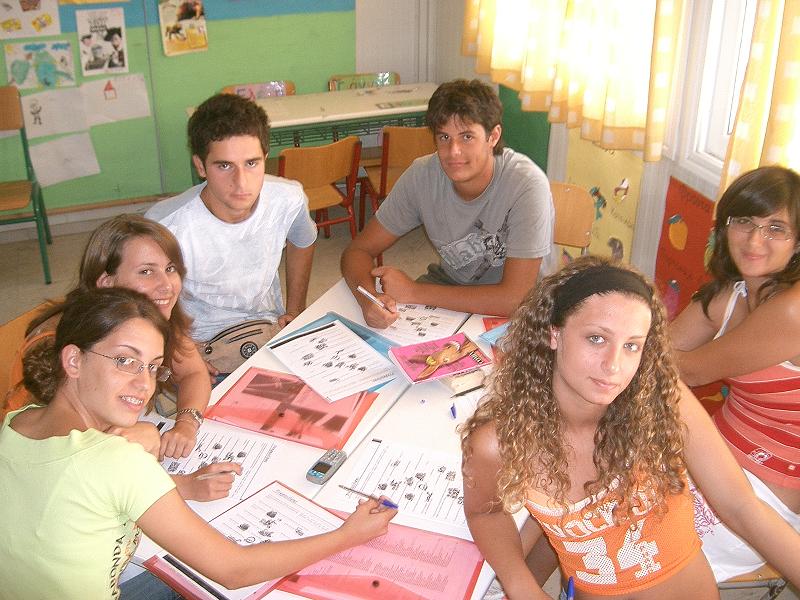 All teachers in ODYSSEY camp are native English speakers, officially certified English instructors who know how to motivate and bring new approaches for studies. Plus all activity staff is native English speakers and experts in teaching sports and organizing leisure, and also talented in other areas (e.g. games, dance, music, theater etc). Water sport activities and swimming in the sea are supervised by school personnel. There are 6-10 children for one group leader.
Meals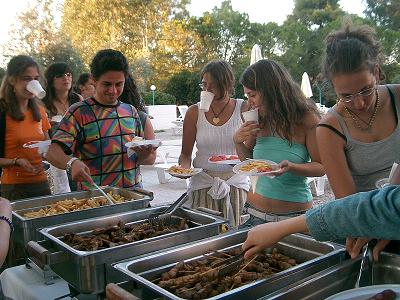 Full board (buffet) is provided every day on "eat as much as you want basis" & free mineral water during all meals. Menus have been very carefully designed by chef and a dietician specialist on teenager's nutrition. Lunch consists of lighter dishes (mainly Mediterranean & Greek delicacies) and dinner is more internationally orientated.
Activities

Students will be able to enjoy all the facilities that Cosmos Club has to offer.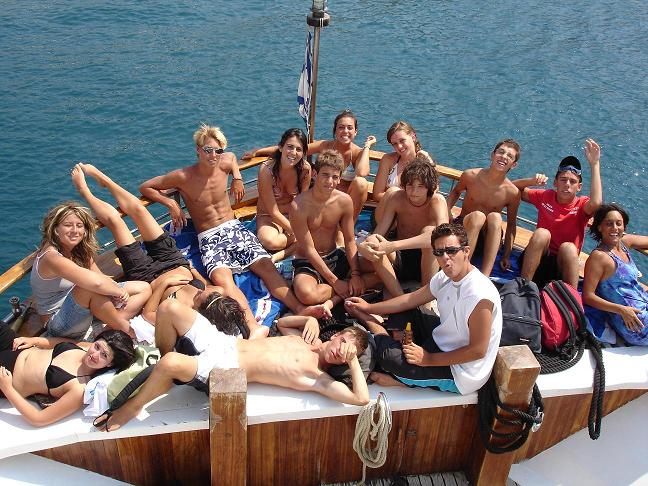 They will also be taken to safe private sandy beach daily where they can take part in sport activities and games. Optional extra water sports are also available such as water-skiing, sailing, wakeboarding, canoeing, pedalling and much more. However, in order to go by watercycle or speed boat, students will have to provide their driver's licence and be 18 years old. Evening activities will include karaoke, theatre nights, film shows, treasure hunts, talent shows, thematic nights, going to discos and much more.
Excursions and cruises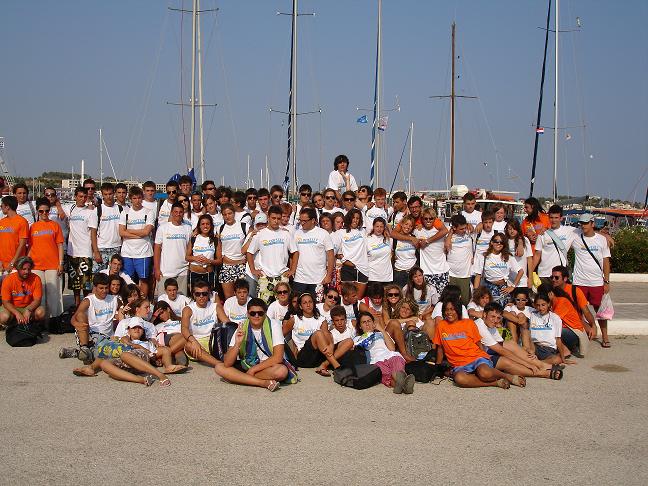 Additionally to studies the summer camp ODYSSEY offers its students well-organized excursion programme. There are numerous archaeological monuments in the area of Argolid such as Epidaurus, ancient Mycenae town, which is famous for its "Lion Gates", Tiryns, where Hercules lived, ancient city Argos, Nafplion, which was the first capital of Greece, and many more. Students on their own choice can visit Hydra or Spetses islands, which are quite near, as well as to go on a trip to Athens, the same time visiting Acropolis, Parthenon and archaeological museum.
Students are accompanied by their own Group Leaders and Odyssey staff.
Wonderful Mediterranean climate, sun, crystal clear sea, sandy beaches and unforgettable excursions will make your stay at the summer camp ODYSSEY full of joy to bring home great memories!
Dates of summer camp
June 26 - July 31
Arrival and departure on Sundays



Age of students
11-17 years
Cost
For individuals: 1150 EUR/2 weeks


Cost includes: tuition (20 lessons per week/1 lesson x 45 min), accommodation at a hotel, full board meal, transfer from/to airport, educational material, 1 excursion and 1 cruise (per 2 weeks), animation and sport events, 24 hour supervision.
Extra payment: visa, air ticket, medical insurance, pocket money
To find out more and sign up for a free of charge consultation, please, contact us:
Mob.: +201062928342, e-mail: info@linkturs.com