St.Petersburg State Polytechnical University
Saint Petersburg State Polytechnical University was founded in 1899 as the largest and most advanced engineering educational university in Russia. The University has been set up as a very special place destined for much more that the ordinary. From the beginning the University lived up to the aspirations of its founders. In 1910 with regards to its achievements it was given the highest honour to bear the name of Emperor Peter the Great. In years that followed the name of the University has been changed several times, but invariably it retained its outstanding position of one of the most highly regarded engineering educational centres.


Several important elements have contributed to successful development of the University during its century long lifetime: the constant State support combined with academic autonomy, favourable disposition, extremely high concentration of talent, advanced educational programmes based on solid theoretical knowledge, traditions of extensive research with active students' involvement, vast and close links with industry and commerce, the distinctive pioneering spirit inherited from generation to generation of faculty and students.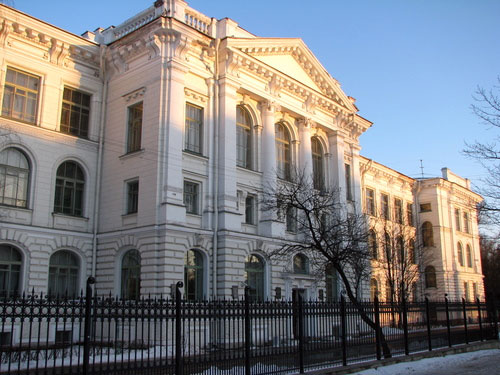 St. Petersburg State Polytechnical University offers a large portfolio of educational programmes for a variety of degrees in a wide spectrum of scientific and engineering fields is offered for persons from other countries and continents who would wish to start or to continue their higher education in a leading Russian technical university situated in the cultural center of Russia which Saint Petersburg is.
Today the Polytechnical University is a large educational complex that includes 23 Institutes and Faculties, 6 associated institutes outside Saint Petersburg in the cities of Pskov, Cheboksary, Cherepovets, Sosnoviy Bor, Smolensk and Anadyr, and many scientific research laboratories. There are about 15500 students including 800 postgraduates and 1100 internationals students.
For more information, please, visit
Saint Petersburg State Polytechnical University website
.
To find out more about Saint Petersburg State Polytechnical University, study programmes, entry requirements, admissions procedure, visa procedure and get answers to any other questions that you may have in relation to studying abroad, please, contact our offices and sign up for a free of charge consultation:


Hurghada: tel. +201111733998, mob.: +201062928342, e-mail: info@linkturs.com