RUDN – People's Friendship University of Russia

Peoples' Friendship University of Russia was established in 1960 and till 1992 was called Peoples' Friendship University named after Lumumba. Peoples' Friendship University of Russia has inherited the traditions of classical universities and develops its own as well.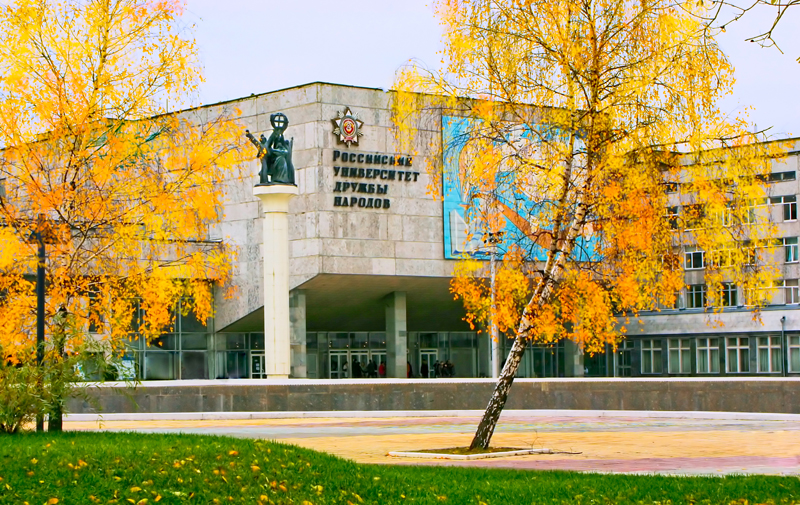 PFUR was founded as an international university and preserves the traditions of international cooperation, developing international ties, promoting students and teachers exchange with dozens of universities in Asia, Africa and Latin America, as well as leading universities of Europe, North America, China and CIS. Many students are members of national student associations, as well as student councils of faculties, hostels and campus. They are also actively involved in the work of the Women's committee, «Druzhba» sport club and other international organizations, which assist students in solving various problems, hold numerous national and international exhibitions, festivals, sport competitions and other cultural and social events.

Education at PFUR corresponds to all International standards and aimes at training highly-skilled professionals, able to work successfully in different countries of the world. Multilevel education system «Bachelor — Master — Ph.D» and a credit system of studies allow the PFUR students to obtain European Diploma Supplements in 5 foreign languages and to participate in academic exchanges with other universities around the globe.


To find out more about Peoples' Friendship University of Russia, study programmes, entry requirements, admissions procedure, visa procedure and get answers to any other questions that you may have in relation to studying abroad, please, contact our offices and sign up for a free of charge consultation:


Hurghada: tel. +201111733998, mob.: +201062928342, e-mail: info@linkturs.com