Glyndwr University, University of Wales




News

08.03.2017

JOB GUARANTEED! Study Robotics in Latvia!

21.02.2017

International English summer camp "ENGLISH EXPLORER"

02.12.2016

TOP UK DEGREE - MBA programme

27.09.2016

Egyptian students in Netherlands - FIRST IMPRESSION

22.09.2016

JOIN "Study in Europe" seminar - ALEXANDRIA

22.09.2016

JOIN "Study in Europe" seminar - CAIRO

11.05.2016

LOW COST study options for September 2016 in EUROPE

14.04.2016

FANTASTIC OFFER - International English summer camp in Latvia



Glyndwr University, University of Wales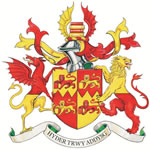 Glyndwr University is one of the most dynamically developing Universities in the UK. Glyndwr University is unique. Able to trace its origins back to 1887, the university status was achieved in 2008 and so it has a healthy mix of tradition and knowledge with modern thinking and innovation. The University takes its name from Owain Glyndŵr, a Welsh hero from the 14th Century who dreamt of creating international links and great universities; an excellent representation of the University's ethos.



Full support and guidance: The university provides support to students through the entire process of getting to the university, from application to enrolment, onto graduation and into employment.
Excellent scholarship package: Possibly the most financially rewarding scholarship package available for international students in the UK at present. The fees include discounted tuition fees, free airport transfer on arrival and the cost of accommodation is included for your first year of being a Glyndŵr University student.
Globally recognised award programme: A University of Wales qualification, issued by Glyndŵr University will open up a massive array of opportunities, all over the world.
Full English Language support: The university Second Language Learning Centre offers pre-sessional courses to prepare students for learning through the medium of English as well as providing a high-standard of support during studies.
Industry recognition: The qualification from Glyndŵr University has been designed in consultation with the world-leaders in that sector, so students can be sure that their degree is relevant to what employers want. Some courses offer placements, so students can make valuable contacts too.
We are world class: University research is recognised as being of international importance. The research and development of surface technology is working towards a £1 billion contract for the largest telescope in the world. It is fair to say that the university vision is extraordinary!
Student centred: Glyndŵr University does not just focus on satisfying one area of a student's needs. Instead, the university delivers academically sound programmes, along with a choice of scholarship packages and all of the facilities students need for a well-rounded lifestyle.
Students say the University is number one: Glyndŵr University is currently rated number one for positive coverage shown in blogs (Times Higher Education).
Low cost of living: Glyndŵr University was listed in the top 10 cheapest places to live on campus in the UK (Sunday Times University Guide 2008).
Academic Faculties
(offering FdA, FdSc, FdEng, BA, BSc, BEng, MA, MSc, MRes, MBA, MPhil and PhD)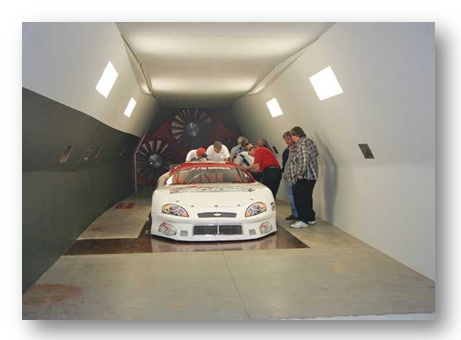 - School of Science and Technology
Millions of pounds of investment for student facilities including Airbus research centre, state of the art simulators, Crime Scene Unit. Excellent links to industry for our graduates: Airbus, Jaguar, Daimler Chrysler & Rolls Royce.

- Glyndwr University Business School
Links to universities and colleges around the world, including Georgetown University, Washington D.C (USA) and Renmin University, P.R. (China). Fresher MBA and MSc's are recognized globally by employers.

- School of Computing and Communications Technology
Ranked 68 out of 125 universities in the UK, 100% of Computing graduates find employment within 6 months of graduation.


- School of Education and Community

- School of Health, Social Care, Sport and Exercise Science

- School of Humanities

- School of Art & Design


Costs of the courses including accommodation

- Undergraduate programmes: 6950 – 7950 GBP
- Postgraduate programmes: 8900 – 9900 GBP
- MBA: 9450 – 10450 GBP

This fee includes the cost of tuition for academic year 2011/12 and accommodation from September 2011 to June 2012 (37 weeks). The cost depends on the accommodation type: private accommodation, student village.










Why choose Glyndŵr University?

1. 94.1% of the graduates find employment or go onto further study within six months of graduation.

2. And more than ¾ find graduate-level jobs immediately after leaving the University.

3. Accommodation scholarships for successful international applicants. Cost saving of £2,500 GBP ($4,500 US Dollars).

4. Ranked 1st in Wales and 2nd in the UK for 'low cost of living' for students.

5. Voted 'Best in Wales' by students for overall student support (i-graduate 2007/8). Personal care and attention is a top priority for the university staff.

6. Students enjoy their time with us (international student questionnaire 2008). 95% of current international students would recommend the University to friends or family.


For more information, please, visit Glyndwr University, University of Wales website.

To find out more about Glyndwr University, study programmes, entry requirements, admissions procedure, visa procedure and get answers to any other questions that you may have in relation to studying abroad, please, contact our offices and sign up for a free of charge consultation:

Hurghada: tel. +201111733998, mob.: +201062928342, e-mail: info@linkturs.com