SCHOOL OF BUSINESS ADMINISTRATION TURIBA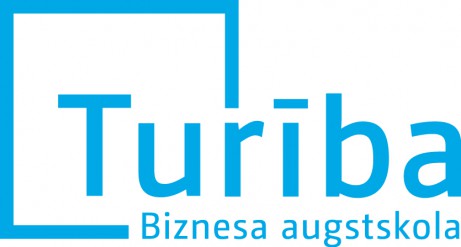 The School of Business Administration TURIBA is one of the leading higher educational institutions in Latvia. Their mission is to provide business oriented education
for the achievement of one's goals. TURIBA offers studies to over 7200 students and is one of the leading Tourism Education Institutions in Northern Europe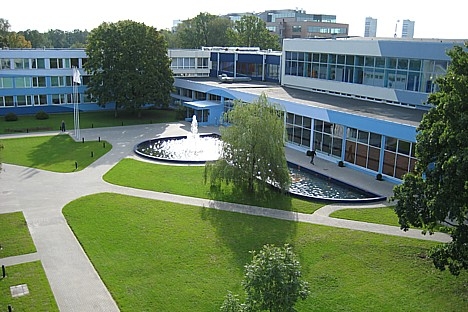 ACCOMMODATION
Students are welcome to stay in student hostel located close to the university.
LIVING COSTS

400- 600 EUR per month
PROGRAMMES
Bachelor programme in Tourism and Hospitality Management
Bachelor programme in Business Administration
Bachelor programme in Management of International Communication
MBA- Tourism Strategic Management
Master programme in Business Administration
Doctoral programme in Communication Management
Doctoral programme in Law Science
Doctoral programme in Business Administration
TUITION FEES
3,000 Euro for Bachelors and Masters degrees and 2,276 Euro for Doctoral degree
INTERNATIONAL COOPERATION

- Practice and Training Abroad - students of Tourism and Hospitality Management spend several months working in hotels and restaurants in Greece, the United Arab Emirates, Switzerland, Austria, Great Britain, Ireland, USA, Germany etc.

- Science and Research - numerous scientific conferences have been held at TURIBA and the teaching staff of School has had the opportunity to present their reports at scientific conferences abroad

WHY CHOOSE STUDIES IN LATVIA, TURIBA?

- Students study in multicultural environment and have great student facilities,
- After completion of studies students receive a degree recognised in the European Union,
- Competitive price for high quality education,
- Curricula are continuously updated and improved to adapt to the changing requirements of the labour market,
- Offers students a chance to acquire know-how adapted to the level of students previous experience.

FACILITIES FOR STUDENTS

- well equipped lecture rooms,
- conference halls,
- modern library,
- WiFi wireless Internet access,
- a large sports hall,
- frequent train service to the city centre,
- the student hostel with its 148 well-appointed rooms is located just next to TURIBA.
CONTACT US to find out more, sign up for free of charge consultation and apply:

Hurghada: tel. +201111733998, mob.: +201062928342, e-mail: info@linkturs.com