Information Systems Management Institute




News

08.03.2017

JOB GUARANTEED! Study Robotics in Latvia!

21.02.2017

International English summer camp "ENGLISH EXPLORER"

02.12.2016

TOP UK DEGREE - MBA programme

27.09.2016

Egyptian students in Netherlands - FIRST IMPRESSION

22.09.2016

JOIN "Study in Europe" seminar - ALEXANDRIA

22.09.2016

JOIN "Study in Europe" seminar - CAIRO

11.05.2016

LOW COST study options for September 2016 in EUROPE

14.04.2016

FANTASTIC OFFER - International English summer camp in Latvia



Distance learning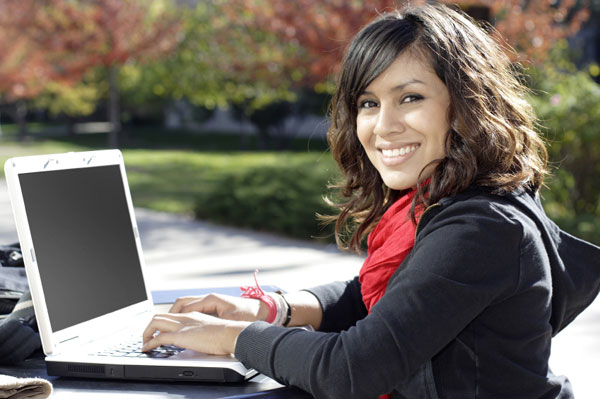 The Educational Centre "LINKTURS Egypt" offers a great opportunity to obtain education abroad without leaving your country – by distance learning! Distance learning has been increasing in its popularity all over the world in the recent years. There are numerous benefits to it.


Why choose distance learning?
Distance education meets the needs of students who might otherwise be unable to attend on-campus classes, due to distance or time constraints.
Flexibility and time. Students are not confined to a classroom for a certain number of hours on a given day, they can approach their coursework with flexibility and complete lessons when it suits their schedule.
Increased access to learning and encouragement life-long learning.
Distance learning schools enjoy better marketability, which means that more students can ultimately attend them.
Distance learning also allows for increased compensation and promotion potential.
Ability to do interactive teamwork between groups. Students have the opportunity to correspond with others from different backgrounds and to hear from a variety of speakers from around the world.
Students have access to experts and tremendous volume of online databases. Students can utilize online search engines to find countless experts' articles and research databases within seconds.
Instructor communication. With the evolution of e-mail and Internet chat rooms, instructor-student contact can be maintained and strengthened. This fosters a better educational experience for the distance learning student.
The use of email can allow you to send your homework assignment to your professor at any time of day-safely and conveniently. What a huge benefit for distance learning students!
The use of local proctors to monitor the examination process. Many distance learning institutions require the use of proctors to maintain their accreditation.
Financial benefits. Without the need to leave your home to spend a semester or a year in a distant city, you can substantially save on transportation, housing, and food costs. It goes without saying that you can keep your full or part-time job, too, when you matriculate to a distance learning institution.
Social benefits. Without having to leave your community, you can maintain your personal, cultural, and social lifestyle. Your circle of comfort is maintained, reducing additional stress, as you pursue your degree.
These are just some of the general benefits of online education that await you. With online distance learning programs, every learner can have a unique experience and benefit from distance learning.


The Educational Centre "LINKTURS Egypt"
offers distance learning programs at the
Information Systems Management Institute
that is one of the most innovative and fast-growing educational establishments in Latvia (European Union).
To find out more and sign up for a free of charge consultation, please, contact us:

Hurghada: mob.: +201062928342, +201111733998 e-mail: info@linkturs.com