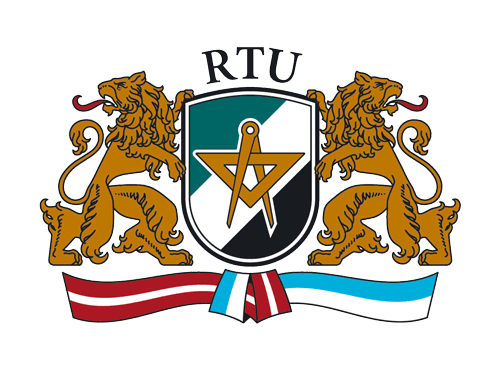 Riga Technical University (RTU) was founded in 1862, and it is one of the oldest technical univesities in Northern Europe. Having more than 17,000 students RTU offers over 20 academic and professional study programmes in English including PhD and Postgraduate research.

The academic performance of the RTU has received positive evaluation by international experts and the University is accredited by the Tertiary Education Council of the Republic of Latvia. The study programmes offered by the RTU have undergone international expertise and are officially accredited.


To date the RTU comprises 8 faculties: Architecture and Urban Planning, Building and Civil Engineering, Computer Science and Information Technology, Electronics and Telecommunications, Power and Electrical Engineering, Engineering Economics, Materials Science and Applied Chemistry, and Transport and Mechanical Engineering.

RTU degrees are recognized in the United States, Canada, Europe, China, India, Pakistan and many other countries.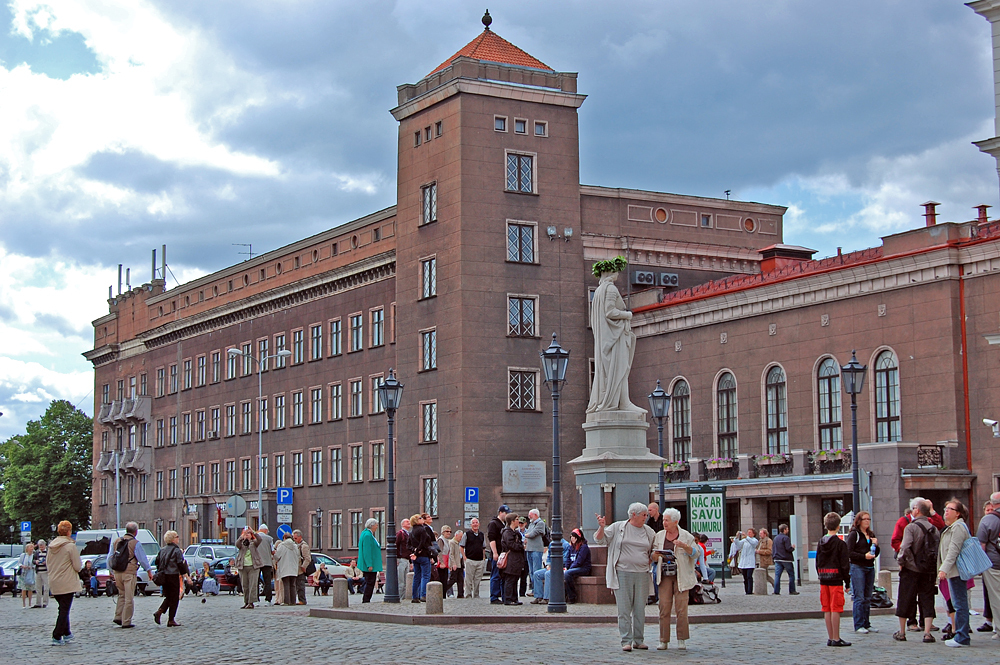 Accommodation
Riga Technical University offers accommodation on condition that students have already registered or will be registered at RTU at the beginning of the Accommodation Period and remain registered students throughout the Accommodation Period.
There are single and double rooms available for rent. All Tenants have access to a kitchen (crockery and cutlery = pots & pans are provided).
Programmes & Tuition Fees
Bachelor programmes in English

Duration

Tuition fees
per year

Aviation Transport

4 years

3000 USD

Computer Systems

3 years

3000 USD

Civil Engineering

4.5 years

4750 USD

Transportation Engineering

4.5 years

4350 USD

Computer Systems

3 years

3000 USD

Electorins and Mobile Communication

3 years

2900 USD

Telecommunications

3 years

3000 USD

Entrepreneurship and Management

3 years

3000 USD




Chemistry

4 years

3000 USD




Chemical Technology

4 years

3000 USD

Adaptronics

4.5 years

3000 USD

Engineering Technology, Mechanics and Mechanical Engineering

3 years

3000 USD

Medical Engineering and Physics

4.5 years

3000 USD

Technical Translation

4 years

3000 USD

Master programmes in English

Duration

Tuition fees
per year
Civil Engineering

1/2,5 year


4550 USD

Computer Systems


2 years

3400 USD

Business Informatics


2 years

3300 USD

Logistics and Supply Chain Management


2 years

3250 USD

Telecommunications


2 years

3400 USD

Electronics


2 years

3300 USD

Entrepreneurship and Management


2 years

2900 USD

Business Finance


2 years

2900 USD

Civil Construction and Real Estate Management


1.5/2.5 years

2900 USD

Innovation and Entrepreneurship


1.5/2 years

5100 USD

Organization and Management of International Economic Relations


1.5/2.5 years




4000 USD

Urban and Regional Engineering Economics

1.5/2.5 years

2900 USD

Environmental Sciences

2 years

3400 USD

Engineering Technology, Mechanics and Mechanical Engineering

2 years

3400 USD

Medical Engineering and Physics

1 year

3400 USD

Heat Power and Thermal Engineering

1.5/2.5 years

3400 USD

Nanoengineering

2 years

3400 USD

Technical Translation

1.5/2 years

3400 USD

Railway Transport

1,5/3 years

3300 USD

PhD programmes in English

Duration

Tuition fees
per year

Applied Mechanics

3880 USD

Civil Engineering

3880

USD

Chemical Engineering

3880

USD

Computer Systems

3880 USD

Electrical and Power Engineering

3880 USD

Environmental Science

3880 USD

Image Processing and Computer Graphics

3880 USD

Power Industry

3880 USD

Technical Engineering of Transport Systems

3880 USD
Start dates
September and February

Application deadline
at least 3 months before the start date (November 1 for Februay start, June 1 for September start)
Living costs
400-600 EUR per month

CONTACT US to find out more, sign up for free of charge consultation and apply:

Hurghada: tel. +201111733998, mob.: +201062928342, e-mail: info@linkturs.com