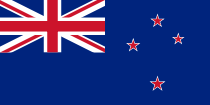 New Zealand, an English speaking nation, is famous for its amazing scenery, its sporting achievements with the All Blacks and the America's Cup, and its hospitable people. It is a great country, a fun place to visit and is increasingly being recognized for its excellent study opportunities. New Zealanders are well travelled and have a great interest in people from other cultures, so visitors and international students soon feel more than welcome. Ask any student who has studied in New Zealand. Campuses are very international with students from all corners of the globe studying and socializing together. And where do they come from? - Europe, USA, Asia, United Kingdom, South America, India, Australia, The Pacific and smaller numbers from many other countries.

You may choose to study in a modern city with the shopping, multicultural restaurants, night clubs, live theatre, art galleries, museums, sports stadiums and all the hustle and bustle. Or perhaps you prefer the slower pace of the rural areas, where you'll find supportive communities, access to the farmlands and orchards. Many of the key tourist attractions are found in these rural areas, so the pace need not be slow.


New Zealand has an international reputation as a provider of quality education. It has a progressive education system with many state of the art facilities. It offers a safe learning environment with excellent study opportunities and support services for international students. New Zealand produces top graduates who can take their place with confidence in the international arena in many disciplines. Sir Ernest Rutherford, who first split the atom, and Dr Bryan Barrett-Boyes, prominent international heart surgeon, are but two examples of the calibre of New Zealand graduates.

Students commence secondary education (Years 9 - 13) at approximately 13 years of age. They may choose to study at either a state or private school. There is a wide choice of subjects at 400 schools throughout the country. The school year, based on four terms, commences in early February and finishes in mid December. Many international students complete the final year of secondary school (e.g. Year 12 & 13) in New Zealand before proceeding to university study.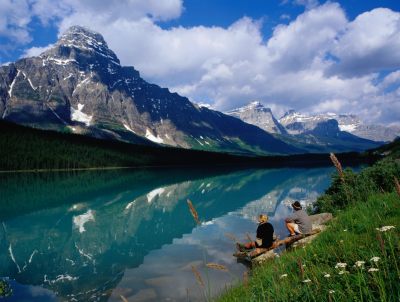 The advantage of obtaining secondary education in New Zealand is that the cost of studies is significantly lower than at European, American and Australian private schools. New Zealand is proud of the quality of education and facilities offered by its public schools. Students enjoy friendly atmosphere alongside with rigorous study programme. The diploma that students receive upon completion of the secondary school in New Zealand is accepted by all the universities worldwide.


Our partner schools in New Zealand:

We would like to invite everyone who is interested to a free of charge consultation, during which you can find out information on admissions, study progammes offered at our partner schools in New Zealand as well as prices, accommodation possibilities and any other inquiries.
To find out more and sign up for a free of charge consultation, please, contact us:
Hurghada: mob.: +201062928342, +201111733998 e-mail: info@linkturs.com