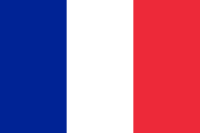 It used to be commonly accepted that the French Education system was one of the best in the world. Today, it is still true to say that the French education system is one of the more successful in the world, and that in certain fields it remains a world leader. Education is compulsory in France from the ages of 6 to 16, but a large majority of children start school well before the minimum age, often as young as two years old, and over 50% of 18-21 year olds in France are still in full-time education, or else following a vocational training course.


If you plan to continue your higher education in France, the best way is to complete your secondary education in one of the most beautiful countries in the world improving your French, adjusting to the culture and learning about a rather complicated higher education system to be able to choose the university that would best correspond to your needs and requirements as well as preparing yourself for entry.
The French schools accepting international students, and these are mostly private schools, have specially developed programmes where students are provided intensive academic language training that give students good foundation in terminology of the subjects they will study. International students are introduced to peculiarities of studying in France as well as a tailored programme is sometimes made for students in need. Students are placed in classes according to their level of knowledge, for instance, a student can be in the 1st level in French, but at in the 3rd level in Mathematics. So, the process is flexible, but the most important is the result – having a required number of points upon completion that would guarantee entry to a university.


Our partner schools in France:

Notre Dame "Les Oiseaux" International High School

We would like to invite everyone who is interested to a free of charge consultation, during which you can find out information on admissions, study progammes offered at our partner schools in France as well as prices, accommodation possibilities and any other inquiries.
To find out more and sign up for a free of charge consultation, please, contact us:
Hurghada: tel. +201111733998, mob.: +201062928342, e-mail: info@linkturs.com