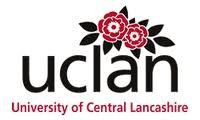 UNIQUE OPPORTUNITY

Join the free session with Louise Eaden, the representative of
the University of Central Lancashire (UK)!

LEARN ABOUT THE UNIVERSITY AND STUDIES IN THE UK!

WE ARE ON FACEBOOK: www.facebook.com/linkturs.egypt


LINKTURS Egypt for Educational Services invites everyone who is interested in obtaining a UK bachelor and master degree to a free session on
University of Central Lancashire (UK)
with the university representative Louise Eaden

Date: October 12, 2011
Time: 18:00
Place: Office 302, Building 49, Sudan Street, (Khair Zaman), Mohandseen, Cairo
Company: "LINKTURS Egypt for Educational Services"

At the seminar you will learn about:
Education pathways: available study programmes - foundation, bachelor, master, PhD.
Tuition fees and funding.
Entry requirements: academic and language requirements.
Application procedure: when and how to apply.
Visa issues: prepare yourself for visa application procedure.
Living in the UK: student accommodation, living costs, social life.

After the presentation all the interested persons are welcome to ask questions and individually discuss all the matters with the representative of the university and Educational Centre "Linkturs Egypt" regarding their education plans as well as sign up for an individual consultation with our educational consultants.
Please, apply in advance via e-mail cairo@linkturs.com or
by phone 0102183700 indicating:
- Your name and surname;
- Mobile phone number;
- E-mail.


ABOUT UNIVERSITY OF CENTRAL LANCASHIRE (UCLAN)

The University of Central Lancashire is the top modern University in England's North West. UCLan offers a dynamic portfolio of over 700 courses, including Foundation, Bachelor, Master and PhD programmes. Th emost popular courses include Business and Management, Forensics and Fire, Languages, Pharmacy, Fashion, Law, Journalism and Media. All courses have vocational aspects and the university is proud that its graduate employment rate is consistently high.

UCLan has a truly international focus with 2500 international students and a strong portfolio of global activities. It puts quality first to ensure that students receive the very best learning experience. It boasts fantastic new facilities for academic study and research in all disciplines, including cutting edge study environments in business, forensic science, social sciences and law.


WATCH A VIDEO ABOUT UCLAN