Coventry University is ranked as 55th by Times and 33rd in Business and Management according to the Guardian University Guide. The university is serious about business. Already one of the largest providers of business related degree courses in Europe, a forward-looking, modern university with a proud tradition as a provider of high quality education and a focus on professional immersion and applied research.
The Learning Resources Centre of Coventry University London Campus hosts a range of physical and online resources providing both group and silent study spaces. There is also a Learning Resources & IT Service Desk, which can help with any learning queries. One of the lecture theatres holds 140 students and is used in largest knowledgecast sessions. All teaching rooms are equipped with the latest technology to enhance students' learning experience. Teaching rooms are bright and airy and facilitate group working activity as well as lectures.
University's city-centre campus is continually developing and evolving, and there are plans for further investment in it over the next few years. Through university's links with leading edge businesses and organisations in the public and voluntary sectors, students are able to access project and placement opportunities that enhance their employability on graduation.


COVENTRY UNIVERSITY - LONDON CAMPUS
Part of the exclusive Devonshire Square Estate in the heart of London's financial district, Coventry University London Campus is the ideal location to connect and network with major business and financial markets. The campus is just 5 minutes walk from Liverpool Street station, a key commuting hub in Central London.
The campus provides technology-enabled teaching and learning environment and unique simulated trading floor, developed with financial industry leaders.
Coventry University London Campus partners with employers to deliver innovative learning through a real business experience. University works closely with a range of companies to provide work experience for our students. Companies include Jaguar Cars Limited, Radisson Hotel Group and Lloyds Banking Group.

A REAL BUSINESS EXPERIENCE
University's expertise in business and its in-depth understanding of what today's employers are looking for offers students a curriculum that is based on creating skilled, employable graduates.

Studying at Coventry University London Campus, students will develop professional and business skills through a whole range of experiences, from work-based learning in global organisations to our networking events with industry leaders. Coventry University is committed to helping students in building and developing career.

Working closely with industry, univeristy delivers a comprehensive career-building programme including:
A learning experience delivered by an institution with strong foundations in educating business leaders.
Work-based activities and leadership lecture series delivered by high profile business figures.
Essential training in key areas such as career planning, marketing students and guidance with career paths such as consultancy and entrepreneurship.
Guaranteed internship or employer consulting project opportunity for postgraduate students who meet threshold performance requirements.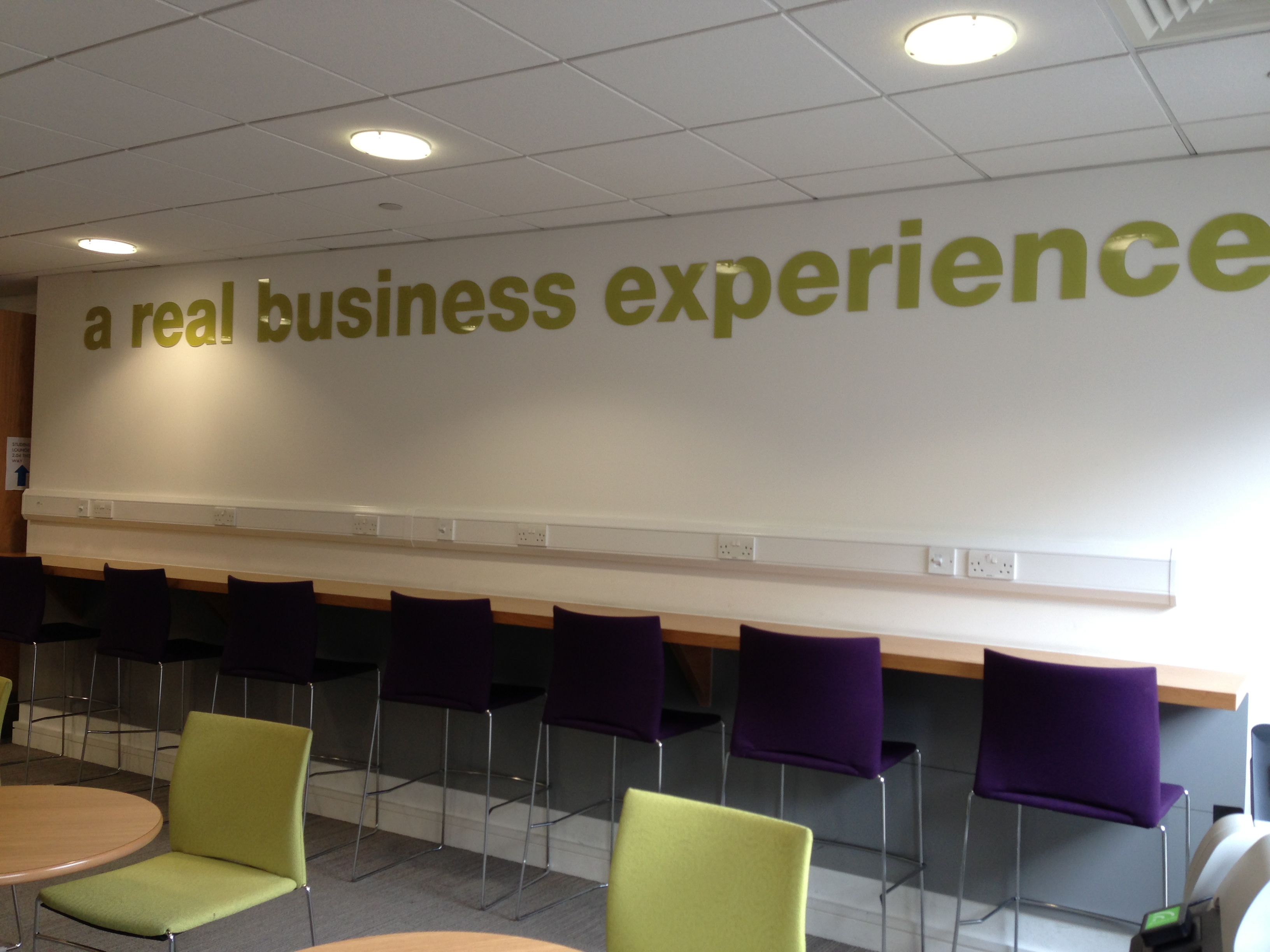 WORK EXPERIENCE
Coventry University partners with employers to provide a dedicated student or group of students who will conduct research and project work for employers over a 6 – 10 week period. This may be a business, workplace, work-based, individual or group consulting project for an employer that is linked to strategy, business planning, marketing, finance or another relevant opportunity that a company would like you to explore.
University's employability team provides students with rigorous training in UK workplace culture, business practices and employability training before their consulting project commences. University works closely with every employer to identify the right student for their project and their organisation to ensure a mutual fit. Throughout their project, students are fully supported by a Coventry University London tutor and a business mentor.
Project workers are a valued resource in major organisations, and students should consider this project work as an ideal opportunity for an employer to assess their performance and productivity on the work undertaken. Many students who work on projects for employers go on to be offered full time positions.
Remuneration of student project workers differs widely from employer to employer, and is at each organisation's discretion and practice. Some organisations pay a stipend to you to cover tube passes and necessities, while some may pay a certain annual salary on a pro rata basis for the period that students spend with them.
PROGRAMMES & TUITION FEES

Programme

Intake

Tuition fees 2012/13

Tuition fees 2013/14

MBA Global Business

Jan, Apr, Jul & Oct

£13,780

£14,500

MBA Oil & Gas Management

Jan, Aprl, Jul & Oct

£13,780

£14,500

MBA Aviation Management

Apr & Oct

£16,750

£16,750

MBA:

- International Marketing

- International Human Resource Management

- International Fashion Management

- Global Financial Services

Jan, Apr, Jul & Oct

£13,780

£14,500

Master degrees:

- International Fashion Management

- International Tourism & Hospitality Management

Jan & Oct

£13,780

£12,250

Bachelor degrees:

- BA (Hons) Global Business Management

- BA (Hons) International Finance & Accounting


Jan & Oct

£10,375

£11,040

Bachelor Top-up degrees:

- Global Business

- Global Marketing

- International Finance & Accounting

- International Tourism & Hospitality Management

Jan & Oct

£9,900

£11,040
SCHOLARSHIPS & DISCOUNTS

Undergraduate merit scholarship scheme
Merit Scholarship scheme: £1,000, in year one only and based on academic performance.
Students who pay their deposit by the deadline dates will be eligible for the discount up to £750.
Students who pay their tuition fees in full before or at enrolment will be offered a £500 full payment discount, which can be combined with the above early payment discount should the required deposit be received by the dates above.
Alumni from Coventry University will receive a discount of £500 from the full-time fees payable for their postgraduate programme.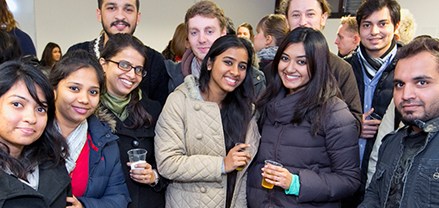 WHY CHOOSE COVENTRY UNIVERSITY LONDON CAMPUS?

Located in the City of London, a global business and financial centre
Guaranteed internship or work related project
Curriculum infused with employability skills
Technology-enabled teaching and learning environments
Leadership lecture series delivered by senior industry leaders
A unique simulated trading floor, developed with financial industry leaders
Vibrant location for study, collaboration and networking

CONTACT US to find out more, sign up for free of charge consultation and apply:

LINKTURS Egypt for Educational Services

Ms Hala Hamadnalla
Mob.: +201116786185
Calling times: from 10:00 to 13:30 daily
E-mail: cairo@linkturs.com