BOURNEMOUTH UNIVERSITY SUMMER SCHOOL
Your summer. Your opportunity. Your future.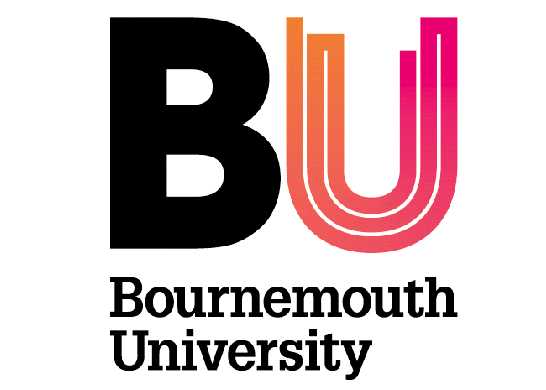 Bournemouth University is one of the leading modern universities in the UK and enjoys a solid reputation for excellence through education, research, enterprise and professional practice. And whilst the university remains committed to its region, it has an outlook that is truly global.
Creativity, innovation, partnership and enterprise with an attitude that is friendly, professional, inclusive and supportive is very valued by the university. Bournemouth University is large enough to offer students diversity, yet small enough for them to be part of a friendly and thriving cosmopolitan community.
BOURNEMOUTH UNIVERSITY INTERNATIONAL SUMMER SCHOOL offers the opportunity to learn from the very best academics and practitioners in their field, meet new, lifelong friends and future colleagues from around the world, enjoy the award-winning tourist destinations of Bournemouth and Poole, and travel around the UK visiting areas of cultural significance and beauty.

For the duration of the programme students will be staying in Lyme Regis House, one of the university student accommodations. It is situated in the centre of Bournemouth and is a short bus ride away from the university campus.

BOURNEMOUTH UNIVERSITY LOCATION
Bournemouth is a fantastic location, situated on the South Coast of England, less than two hours from the centre of London by train. It is easily accessible from Heathrow and Gatwick airports taking aproximately 1h and 45min from Heathrow and 2h 30min from Gatwick.
Famous for its 12km of golden sandy beaches, stunning Jurassic coastline, beautiful parks and gardens, Bournemouth is a popular tourist destination, blending a traditional British seaside resort with a modern and thriving town.
SUMMER SCHOOL STRUCTURE & PATHWAYS
The summer school course consists of 3 weeks and has the following structure: Weeks 1 & 2 - chosen academic course, Week 3 - cultural programme.
The cultural programme of the last weeks of the course will give students the opportunity to learn more about British history and culture as well as visit a number of top destinations around the UK, renowned for their cultural and historical significance, as well as their beauty. Day trips are likely to include visits to Bath, London, Oxford, The Jurassic Coast, Stonehenge, Salisbury and the New Forest.

In addition, during the whole programme, students will be able to enjoy a social programme in the evenings which contains both formal and informal events.

All students who attend Bournemuth University Summer School will receive a certificate of participation which will outline the course and areas of study they have completed.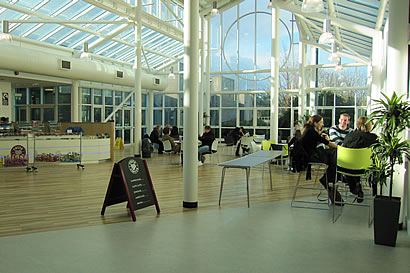 ACADEMIC PATHWAYS AVAILABLE
3D Computer Animation and Digital Effects
This course is delivered by the highly prestigious National Centre for Computer Animation (NCCA) – recognised globally as a pioneer of undergraduate and postgraduate courses in computer visualisation and animation. In 2011 Bournemouth University was awarded the Queen's Anniversary Prize for Higher and Further Education in recognition of world-leading excellence and development in computer animation. The course will explore the philosophy of the NCCA and the marriage between art and science. By the end of the two weeks students will have gained basic skills in digital composition, digital cinematography, motion capture technology and CG Tool making. Most crucially, an understanding of both the creative and technical processes involved within computer animation and digital effects.
As part of the course students will consider processes, methods, failure analysis and materials selection criteria. Specific issues including sustainability, corrosion, low carbon power and nano-technology will also be explored as well as the latest technological applications employed within the industry. By completing this course students will gain knowledge about the latest technological advances within the field of design engineering. They will learn about important aspects of design engineering including materials, nano technology, CFD (computational fluid dynamics), FEA (finite element analysis), MMC (metal matrix composites), tribology, corrosion and their industrial applications. All learning will be informed by the latest case studies.
This course takes advantage of the University's unique location near coastal environments of outstanding natural beauty and international conservation importance including: the Jurassic Coast (World Heritage Site), Poole Harbour (RAMSAR site) and the Solent and the Isle of Wight, a microcosm of southern England. This course will help students to develop their observation and field identification skills in a variety of terrestrial, freshwater and marine environments. Students will be encouraged to put their accumulated knowledge into action through designing own projects that further will develop research and communication skills.
TV Production and Journalism
This course is delivered by The Media School which is home to the Centre for Excellence in Media Practice (CEMP). Students will therefore benefit from a learning experience at the very cutting edge of the profession. During the course students will be working on the planning, production and presentation of a studio-based TV magazine programme called 'The Inside Track'. This will involve them in sourcing and researching stories, as well as filming, sound recording and editing both in the newsroom and on location. By the end of the two weeks students will have gained basic skills in producing broadcast features and working in a studio environment. At the end of the course students will deliver a live studio broadcast of the 'Inside Track' which will be reviewed and critiqued by the tutorial team. All students will receive a copy of your broadcast on DVD.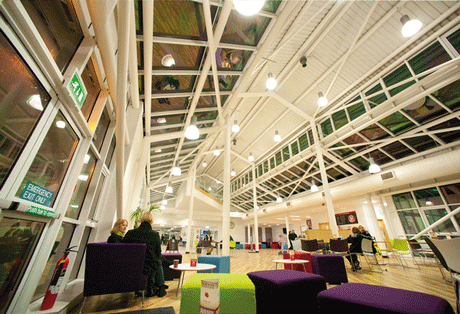 PROGRAMME DURATION

08.07.2013 – 26.07.2013 (Arrival day: Monday / Departure day: Friday)

PROGRAMME FEE OF 2,200 GBP INCLUDES:
• Tuition & materials
• Accommodation
• Excursions
• Activities
• Certificate of participation
• Transfer from/to Heathrow and Gatwick airports

Extra costs: UK visa related expenses, flight ticket, pocket money, insurance, agency service fees (600 EGP).


PROGRAMME ENTRY REQUIREMENTS

• IELTS (Academic) 6.0 with a minimum of 5.5 in each component or equivalent (TOEFL iBT)

• Age 18+ years

• Applicant must have completed at least one year of university study

CONTACT US to find out more, sign up for free of charge consultation and apply:

LINKTURS Egypt for Educational Services

Ms Hala Hamadnalla
Mob.: +201116786185
Calling times: from 10:00 to 13:30 daily
E-mail: cairo@linkturs.com