Studio Cambridge
English Language & Activities
(for students aged 14-17)



Studio Cambridge
Established in 1954, Studio Cambridge is the oldest English language school in Cambridge. Studio Cambridge language courses are accredited by the British Council.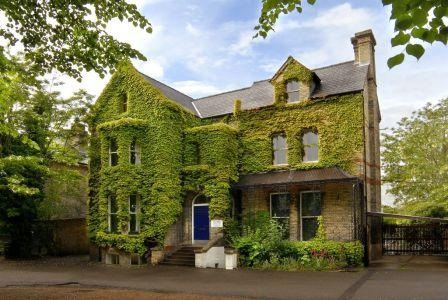 Cambridge
Cambridge has been one of the world's most renowned centres for learning for more than 800 years. Cambridge is a beautiful, small and safe city, which is popular with people from all over the world.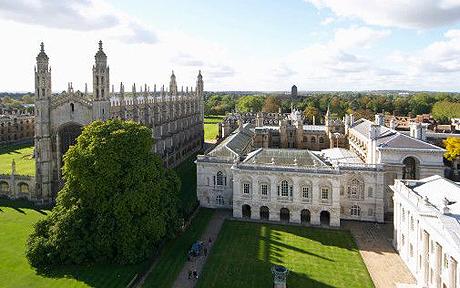 Studio Sir George Centre
Studio Cambridge is located just 200 metres from the main railway station and 15 minutes walk from the centre of Cambridge, where you will also find the historic colleges and the River Cam. The main concern of the school is for its students' safety and wellbeing.

Programme
Studio Cambridge's Sir George programme is an Intensive English language and activity programme. It is an ideal course for students aged 14-17 who wish to join a holiday course from 2 up to 4 weeks and who want to combine intensive English language study with a programme of activities and excursions.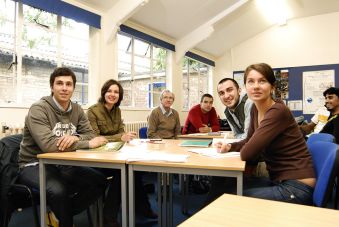 Accommodation
Homestay accomodation is provided in homes located within the city of Cambridge. Students stay in either a single or shared room by two Studio students of the same gender who do not speak the same language.

Meals
Breakfast and dinner is provided by the hosts. Lunches on class days are provided at the course centre. At weekends packed lunches are provided.

Start dates 2012
02.01, 08.01, 15.01, 22.01, 29.01, 29.01, 05.02

Course fees

| | |
| --- | --- |
| 1 week | 680 GBP |
| 2 weeks | 1'120 GBP |
| 3 weeks | 1'550 GBP |
| 4 weeks | 1'990 GBP |

Course fee includes:
- English tuition - 28 lessons/21 hour per week (15 hours of morning classes & 6 hours in the afternoon from Monday to Friday. Afternoon classes are theme based: English theatre, guide to Cambridge, create a radio show, writing magazines etc.)
- Course materials
- Language test upon arrival
- Academic report and certificate of studies upon course completion
- Activities programme
- Excursions programme
- Accommodation (homestay)
- All meals
- Airport transfers (arrival and departure on Sundays)
- Welfare & 24 h supervision
- Medical insurance
- Membership of the online club (permanent access to the Studio online club and its resources)

Additional expenses:
- Return flight ticket
- Visa expenses
- Pocket money

To find out more and register, please, contact us:
Hurghada: tel. +201111733998, mob.: +201062928342, e-mail: info@linkturs.com

Watch the official video on Studio Cambridge